New York, Feb. 7, 2017 | View as Webpage | Order Your 2017 Reading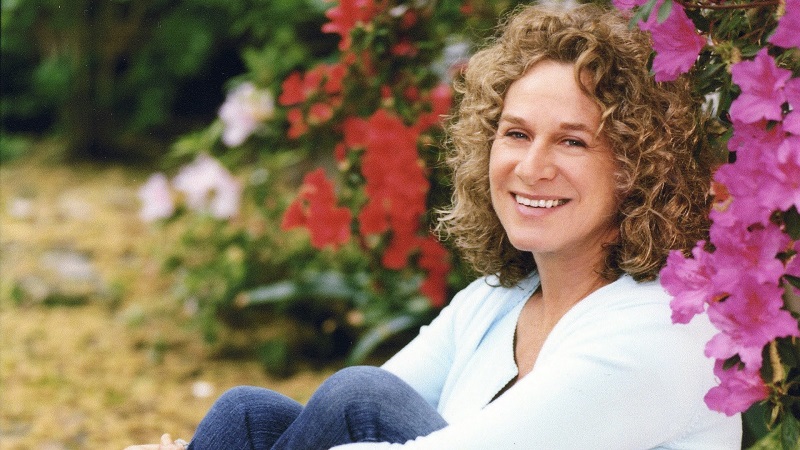 This Week on Planet Waves FM

Leo Lunar Eclipse, Muslim Ban and How to Be an Artist



Dear Friend and Listener:

A short letter for a beautiful program [play episode here], tonight featuring Carole King, whose 75th birthday is Thursday.

I begin with Friday's eclipse of the Moon in Leo, and the many, many aspects that it makes. In the second segment, I look at the litigation regarding Trump's Muslim ban; there's about to be a hearing in San Francisco.

In the third segment, I look at Carole King's chart, and tell some family stories -- she and my mom Camille were best friends back in Sheepshead Bay in the 1950s (as documented in the book Girls Like Us).

Finally, in honor of Carole, I talk about what it takes to be an artist, and to be true to your art. My message is that life cannot be an excuse for not doing what you came here to do. Rather, doing that thing must become the excuse to get your life in order, so that you can indeed be true to your art.

Planet Waves FM is sponsored by your subscriptions, memberships and product purchases -- including for The Book of Your Life. This is the deepest, most relevant annual edition I've ever written, created amidst the strife and turmoil of late 2016 and early 2017. These readings hold some creative keys for you, and you're invited to dive in and explore.

Planet Waves FM is part of the nonprofit Pacifica Radio Network.

Thanks for tuning in.

With love,


Planet Waves (ISSN 1933-9135) is published each Tuesday and Thursday evening in Kingston, New York, by Planet Waves, Inc. Core Community membership: $197/year. Editor and Publisher: Eric Francis Coppolino. Web Developer: Anatoly Ryzhenko. Special Project Designer: Lizanne Webb. Finance: Jonathan McCarthy. Astrology Editor: Amanda Painter. Astrology Fact Checker: Len Wallick. Copy Editor and Fact Checker: Jessica Keet. Eric's Assistant: Gale Jazylo. Client Services: Amy Elliott. Media Consultant: Andrew Ellis Marshall McLuhan. Music Director: Daniel Sternstein. Bass and Drums: Daniel Grimsland. Additional Research, Writing and Opinions: Amy Jacobs, Cindy Ragusa and Carol van Strum.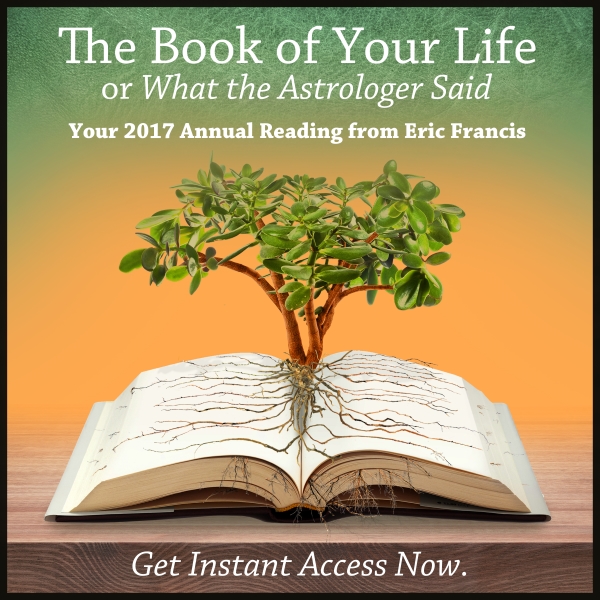 Aquarius Birthdays 2017
How Will You Use Your Unique Perspective?
"It's like Eric was talking directly to me. Everything he said is what has been happening. The last year has been a tremendous challenge in pretty much all areas of my life, but the birthday reading gives me hope that I really am on the right track. Thank you for such a great birthday reading, Eric! Longtime Planet Waves fan."
-- S.R.
Dear Friend and Reader:
With Mercury now in your Sun sign or rising sign, you can expect some extra resourcefulness of mind. What will you do with it, in this world that so dearly needs your humanitarian commitment and innovative streak?
How will you use your unique perspective to navigate your deepest desires, your most challenging personal difficulties and your loftiest visions?
In two segments of audio astrology and a tarot reading using the Voyager Tarot by James Wanless, Eric will guide you through the major themes and subtler points of your next 12 months in
your 2017 Aquarius Birthday Reading
.
Although you can still pre-order this intensive audio meditation for only $19.97,
Eric plans to record your reading soon -- which means the price will be increasing soon, as well.
If you're currently enjoying your written Aquarius reading in the 2017 annual, The Book of Your Life,
your birthday audio reading is an incredible companion to it
. Eric will explore your next 12 months (or more) of astrology from a fresh new perspective -- and in a format you can listen to over and over again, whether while driving, enjoying a cup of tea or drifting off to sleep.
"Listening to an Eric Francis reading is very much like having an intimate conversation with a valued friend and mentor."
-- Nora Connaughton
The world is waiting for you, Aquarius -- discover how
your 2017 Birthday Reading
can help you meet it.
Yours & truly,

Amanda Painter
Planet Waves Astrology Editor
P.S. Not an Aquarius?
Give your favorite water bearer this reading as a gift
to stoke their curiosity.

This Week on Planet Waves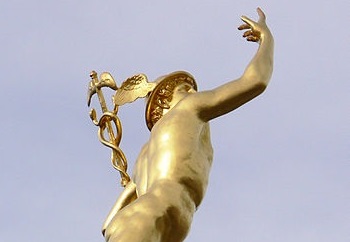 When You Know, and When You Don't Mercury entered Aquarius this morning. As Eric writes, Mercury in this sign can overestimate its own knowledge or understanding. Of all the placements, this is the one that says "know when you don't know." When you think you know, check yourself, and check with one or two other people.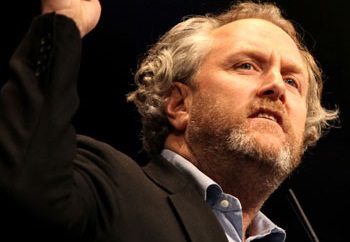 Everything You Need to Know In this week's full Planet Waves edition, Eric Francis examines the history of the right wingnuts now in government, and offers a theory about their true agenda. He discusses the nature of the programming Bannon and others are employing, and considers what we can do to work against it.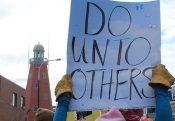 Express Yourself and Get Down To Business With the Sun reaching the midpoint of Aquarius, a 'fixed' sign, the season 'fixed' into place. Yet our astrology is still leaning more heavily on the mutable signs (which are adaptable) and the cardinal signs (which are about initiative); as Amanda Painter notes, socially we seem to be reflecting this energy.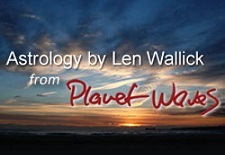 Grace Some consider grace to be an elevated state exhibited only rarely. As Len Wallick sees it, grace is instead an ability to levitate the condition of others. Beginning with Mercury today, the cosmos is now indicating how you might find your own unique way to do some graceful lifting of your own.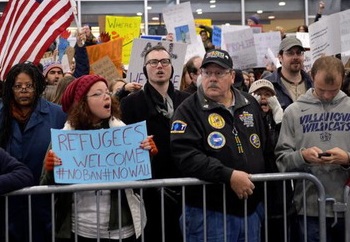 Democracy Now! Pick of the Week Courts have temporarily blocked President Trump's executive order banning people from seven majority-Muslim nations from entering the United States. Early Monday, lawyers for the states of Washington and Minnesota filed a brief with a panel of the Ninth Circuit Court of Appeals arguing against restoring the Muslim ban. Latest Comics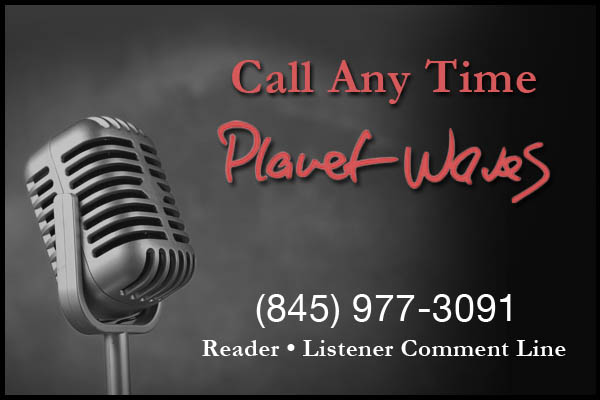 To unsubscribe,
click here
. To unsubscribe from all future Planet Waves emails,
please write to
cs@planetwaves.net
Copyright © 2017 by Planet Waves, Inc. All Rights Reserved. Other copyrights may apply. >>
Some images used under Fair Use or Creative Commons attribution.