New York, Feb. 14, 2017 | View as Webpage | Order Your 2017 Reading


This Week on Planet Waves FM Citizenship in the Community, the Russian Connection
and what LGBTQIA is So Blatantly, Obviously Missing

Dear Friend and Listener:

In tonight's edition of Planet Waves FM [play episode here], I start with the a discussion of the current eclipse pattern, which leads into the Russian connection and the resignation of Michael Flynn, the now former national security advisor to the president. The Russian connection is going to be the gift that keeps on giving.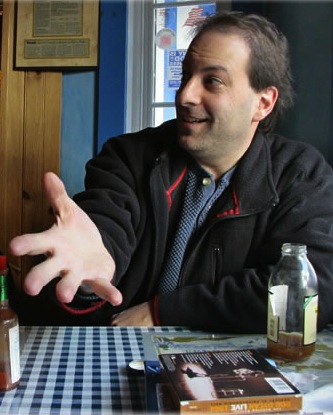 Constitutional attorney Steve Bergstein. Photo by Eric.

In the second segment, I look at the forthcoming Pisces astrology (Sun conjunct the South Node and Sun conjunct Nessus, followed by an eclipse of the Sun) as being an opportunity to unravel vexing past issues, and as a way to embrace the potential for quantum healing.

As it's Valentine's Day, I ponder why LGBTQIA -- the new version of LGBT -- leaves out self-sexuality when so many people so obviously experience this as their primary sexual orientation. 

Then, in a special extended last "hour" of the program, I speak with Stephen Bergstein, constitutional attorney and historian, about how you can have an impact on the political situation. Steve tells many stories, including the burglary of an FBI field office that led to the discovery of the COINTELPRO program -- all that spying on activists that happened in the 1960s and early 1970s.

My musical guest is Love, with selections from their 1967 album Forever Changes. You can get that on Amazon or iTunes.

Planet Waves is part of the nonprofit Pacifica Radio Network. We are sponsored by your memberships to Planet Waves, and by things like The Book of Your Life annual readings.

Thanks for tuning in.

w/love



PS, here is a link to the Compersion collection of articles, which includes a link to my archive at Sexuality.org.



Planet Waves (ISSN 1933-9135) is published each Tuesday and Thursday evening in Kingston, New York, by Planet Waves, Inc. Core Community membership: $197/year. Editor and Publisher: Eric Francis Coppolino. Web Developer: Anatoly Ryzhenko. Special Project Designer: Lizanne Webb. Astrology Editor: Amanda Painter. Astrology Fact Checker: Len Wallick. Copy Editor and Fact Checker: Jessica Keet. Eric's Assistant: Ellen Dockery. Client Services: Amy Elliott. Media Consultant: Andrew Ellis Marshall McLuhan. Music Director: Daniel Sternstein. Bass and Drums: Daniel Grimsland. Additional Research, Writing and Opinions: Amy Jacobs, Cindy Ragusa and Carol van Strum.

Aquarius and Pisces Birthdays: Eclipse Companions
"When there's an eclipse on the horizon, every event or development becomes a step on the way into its vortex."

-- Eric Francis Coppolino on Feb. 13
Dear Friend and Reader:

We just experienced a lunar eclipse in the relationship house for Aquarius; in less than two weeks, we'll get a solar eclipse in Pisces. We're in The Eclipse Zone.


If you have your Sun, ascendant or even Moon in one of these two signs, how are you stepping into the vortex? Or to put it another way: where are you putting your attention and focus, and what are you noticing as you make those choices?

In every audio birthday reading, Eric draws a clear connection between your present moment and environment, and long-term patterns that stretch into the past and into the future -- and which influence your options. So much potential is available to you every minute of every day. Yet with so much distraction and cultural chaos, it's essential to have someone help you clarify what matters most -- and what you can do about it.

If you're a Pisces (or would like to give a gift to one), you can pre-order the 2017 Pisces Birthday Reading for the discounted pre-order price of $19.97.

This reading will include two audio segments of astrology (at least 30 minutes each), plus a tarot reading (either audio or video) and extended written description of your sign. You may download the audio portions and listen as many times as you like as the year progresses.

"I ordered my Sun sign and my Moon/ascendant (same sign). I was blown away by how accurate and useful the information was. I'm on my third reading and it's turning out to be one of my most accurate astrology readings to date. If you're on the fence about buying a reading, trust me, it's high-quality information and outweighs three lattes, two beers, and a month of Netflix."

-- Stefani Quane



If you're an Aquarius, good news: Your two audio astrology portions are available for instant access. (The tarot segment will publish a little later, and we'll let you know when that's ready.) You can still order the Aquarius Reading here for a discounted price; the price will increase again when Eric finished the tarot portion.

As Eric wrote on Monday, "we're in the pattern-clearing / pattern-setting zone of the cycle. Think of this as a time to clarify and refine your intentions, to which you commit by taking action."

Are you ready to take some action?

Yours & truly,



Amanda Painter

P.S. You can listen to samples of the Aquarius Reading here and here -- recorded as the lunar eclipse warmed up.


This Week on Planet Waves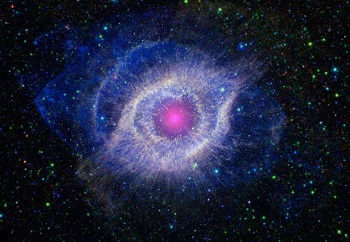 Aquarius Run, Pisces Eclipse, Quantum Healing The Sun is in the last few degrees of Aquarius, set to ingress Pisces Saturday morning; that is followed by a solar eclipse in Pisces about a week later. When there's an eclipse on the horizon, as Eric Francis writes, every event or development becomes a step on the way into its vortex.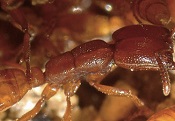 The Jaglavak Using a documentary about the relationship between the Mofu people of Cameroon and the Jaglavak ant as a starting point, guest writer Steve Guettermann discusses "sacred reciprocity." That is, spoken and honest prayerful intent, offered from a place of gratitude and abundance (rather than "behaving to have").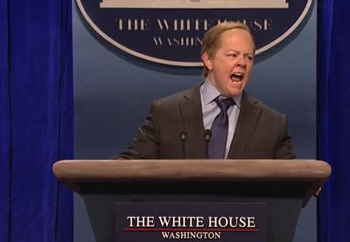 What Do We Do About These Flesh-Eating Zombies? There's a proto-fascist in the White House, and a large group of people who are still in denial. What exactly are we supposed to do? In this week's full Planet Waves edition, Eric offers some thoughtful ideas. Among the most important involves a tool we have and the other side definitely doesn't: humor.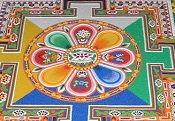 Full Moon Mandala: Eclipse Action Friday night, there was a Full Moon in Leo (with the Sun in Aquarius). But this was not just any Full Moon; it was also a penumbral lunar eclipse. As Amanda Painter describes, the chart for this eclipse, which contained a "mandala of aspects," beautifully illustrated our collective moment.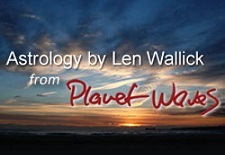 Your Valentine The astrology of Valentine's Day 2017 as read by Len Wallick encourages you to release exclusive attachment to pervasive commercialization of the event, so as to embrace your own humanity -- and that of others. It would follow that you should also fully embrace your own unique experience.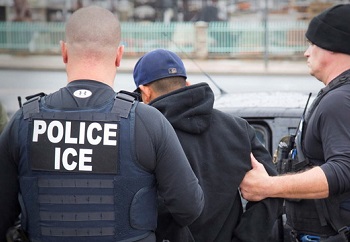 Democracy Now! Pick of the Week Immigrant communities across the country are on edge after federal immigration agents arrested over 600 people in the past week in the largest raids since Donald Trump became president. Raids were reported in 11 states, including California, New York, Georgia, North Carolina and South Carolina, among others. Latest Comics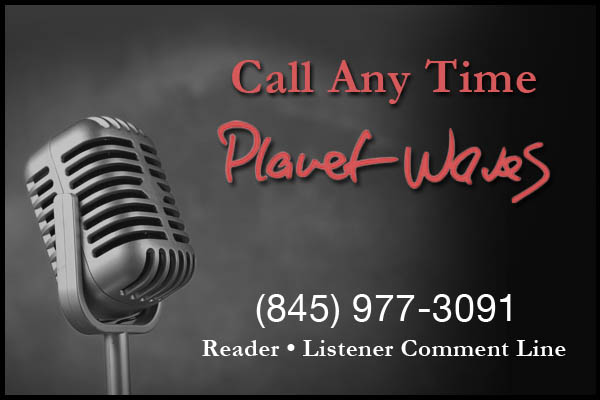 To unsubscribe,
click here
. To unsubscribe from all future Planet Waves emails,
please write to
cs@planetwaves.net
Copyright © 2017 by Planet Waves, Inc. All Rights Reserved. Other copyrights may apply. >>
Some images used under Fair Use or Creative Commons attribution.