New York, March 28, 2017 | View as Webpage | Order Your 2017 Reading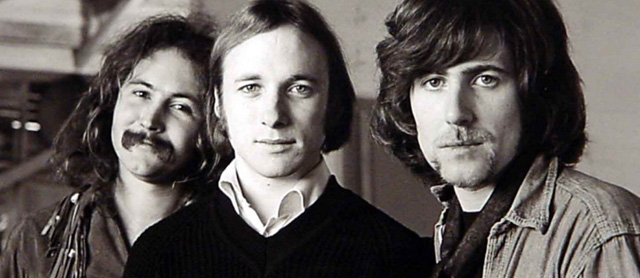 This Week on Planet Waves FM

All That Aries, and Those Aries People



Dear Friend and Listener:

Planet Waves FM is back, with the Aries edition [play episode here]. I look at all the Aries conjunctions we're currently experiencing, including the Moon passing through the Uranus-Eris conjunction tonight, and the Sun about to pass through it.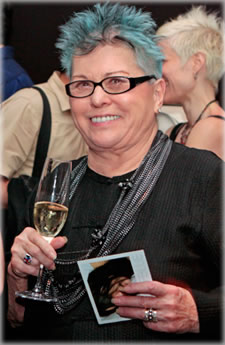 Betty with a Book of Blue postcard in her hand. Photo by Eric.

Venus is retrograding toward Pisces, and on Saturday will be conjunct both Pallas Athene and the Aries Point. I describe all of this and more.

To make the program interesting, I look at the chart of one Paul John Manafort, the infamous campaign manager/chairman/mogul of TrumpCo. Manafort, whose birthday is Saturday, is one of those All Aries, All the Time kind of guys: many planets there, high initiative, and lots of contact with old Vlad Putin, whose chart I compare to Manafort's.

To make the program even more interesting, Tantra Corner this week is devoted to Betty Dodson, who has lots of planets and her Moon in Aries. She's a revolutionary of the 8th house (death, dowry) who explained to the world that masturbation is a legitimate form of sex. I tell the story of how I know Betty, and read her chart for the umpteenth time (I hold the world record!).

As mentioned, Betty's original article in Ms. Magazine is available here. Her pamphlet Liberating Masturbation became Sex For One, which you can get on Amazon here.

Music today is provided by Crosby, Stills and Nash, and it's just delightful. I overdo the song breaks, just to stuff in more of their magnificent work. Here's where to find them on iTunes or Amazon.

With love,


Planet Waves (ISSN 1933-9135) is published each Tuesday and Thursday evening in Kingston, New York, by Planet Waves, Inc. Core Community membership: $197/year. Editor and Publisher: Eric Francis Coppolino. Web Developer: Anatoly Ryzhenko. Special Project Designer: Lizanne Webb. Astrology Editor: Amanda Painter. Astrology Fact Checker: Len Wallick. Copy Editor and Fact Checker: Jessica Keet. Eric's Assistant: Ellen Dockery. Client Services: Amy Elliott. Media Consultant: Andrew Ellis Marshall McLuhan. Music Director: Daniel Sternstein. Bass and Drums: Daniel Grimsland. Additional Research, Writing and Opinions: Amy Jacobs, Cindy Ragusa and Carol van Strum.


Dear Friend of Planet Waves:

Today, I received a copy of a book called Incarnation, sent to me by its author, Melanie Reinhart. She's one of a very few astrologers I trust on what you might call the spiritual level. And it was truly exciting to crack the book and get her perspective on some subjects on which I value her opinion -- and which I'll soon be teaching about.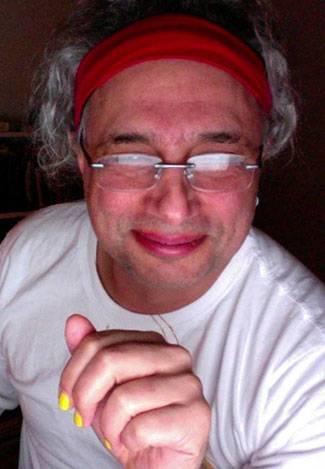 Eric Francis.

On Saturday, April 1 (noon to 4 pm ET), I'll be offering my first of three astrology classes for 2017. This is a rare opportunity to work with me in a live and interactive setting; my writing duties have increased recently so these classes will be increasingly rare.

Saturday's program covers a potentially controversial (and often misrepresented) topic area: karma, reincarnation and astrology. This interrelationship is, in truth, the essence of chart reading. We will start by defining karma for our purposes, and by getting some ideas out into the open about reincarnation.

This class will cover the angles, the lunar nodes, retrograde planets, Saturn-Moon aspects, and what people usually consider the "karmic" houses -- 4, 8 and 12.

It's designed to be accessible to new students and serious astrology fans, and advanced students and practicing astrologers will get useful information. It will make you a better, more sensitive astrologer, able to handle complex questions.

The class will be in audio teleconference, available by landline, cell phone, Skype and listening via web. All students will get access to the recording, including as a download.

Bring your questions! Bring your ideas! Bring yourself.

Read more...


---
Aries Birthdays 2017:
Solution-Oriented Astrology for Your Whole Year
"More spot-on than any astro update I've ever had!!"
-- Umm Shams
Dear Friend and Reader:

With the Aries New Moon last night, we all began a new cycle. And if you're someone with an Aries Sun, rising sign or Moon, that new beginning is extra-personal.

What is motivating you now? What are your most energizing aspirations and dreams? How can you make use of current and upcoming astrological transits to get yourself pointed in the direction of your highest potential?

This is exactly the kind of territory Eric will be covering in your upcoming 2017 Aries Birthday Reading. He has an uncanny way of putting even the most vexing, intricate or subtle difficulties into a context that helps you to see how the puzzle pieces fit -- and eases your way as you put them together.

This is not about predictions; this is solution-oriented astrology.

"...expansive and mind-blowing, and absolutely on the money in everything. You helped me immeasurably as I change and change and grow, and change some more. What a time!"
-- Linsey

You get two 30-minute segments of audio astrology, plus a tarot reading for your year (and an extended written description of your sign). But really what you get is a dependable resource every time you listen to it -- and you can listen as many times as you like.

If you pre-order your Aries Reading soon, you can take advantage of the discounted pre-order price of only $19.97. Note that the price will increase when the reading publishes.

Thank you for being a vital part of Planet Waves. I wish you a dynamic and rewarding year.

Yours & truly,



Amanda Painter

P.S. If you know and love an Aries, brighten their day (and their whole year!): give the 2017 Aries Reading as a gift.

This Week on Planet Waves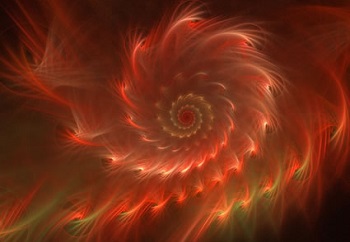 Aries New Moon: The Adventure Continues Monday night was the Aries New Moon. As Eric writes, this was the latest of a series of conjunctions in the energetic first sign. Late last week was the Venus-Sun conjunction; Sunday, Mercury passed by the Uranus-Eris conjunction; now the Moon and Sun have formed their first conjunction of the astrological year.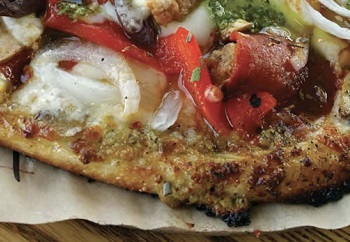 Eat Before Dinner: A Gluten-Free Manifesto In Thursday's full Planet Waves edition, Eric describes some of his experiences living with celiac disease. He discusses navigating the variety of responses from restaurateurs, which shows how much room there is for improvement; and offers some tips on how to identify the 'hidden' gluten in your food.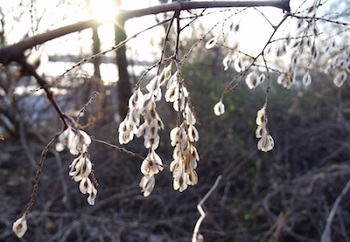 Seek Yourself with Sun-Venus, and Then What? Has the Venus retrograde been glitchy for you? As Amanda Painter describes, even that can offer valuable reminders of what matters most to you, and what you need to do about it. While Venus is urging internal inquiry, Mercury engages slow-moving planets in the cardinal signs to get you thinking about your role in the world.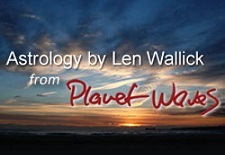 Your Inner New Moon When the lunar cycle is renewing with a New Moon, the Moon itself is never outwardly visible. As Len Wallick notes, however, the astrology surrounding last night's New Moon in Aries implies you have access to what might be called insight -- especially if you are willing to do some self-examination, and make adjustments.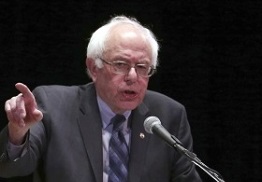 Democracy Now! Pick of the Week On Friday, House Republicans failed to muster enough support to pass the GOP healthcare plan, which some call Trumpcare. In response, Vermont Senator Bernie Sanders has announced he will soon introduce a bill to create a single-payer healthcare system, which is backed by several progressive groups. Latest Comics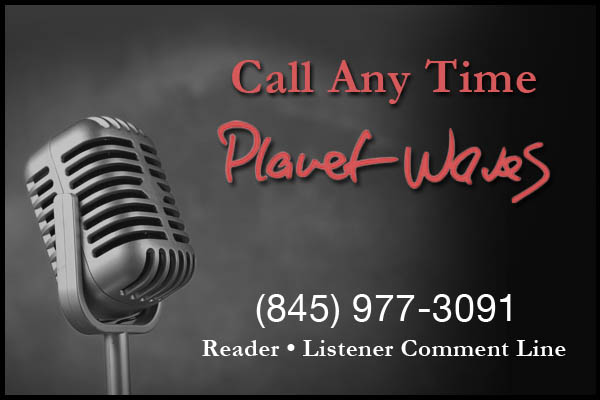 ---
To unsubscribe, click here. To unsubscribe from all future Planet Waves emails, please write to cs@planetwaves.net Copyright © 2017 by Planet Waves, Inc. All Rights Reserved. Other copyrights
may apply. Some images used under Fair Use or Creative Commons attribution. >>