New York, May 2, 2017 | View as Webpage | Pre-order Your Spring Reading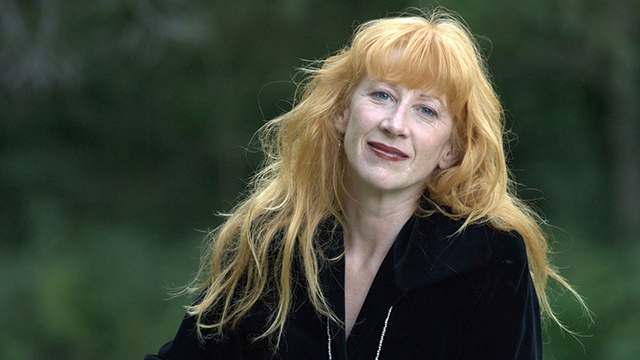 Loreena McKennitt and all her Aquarius planets.

This Week on Planet Waves FM

The Beltane Edition with Loreena McKennitt



Dear Friend and Listener:

Tonight's edition of Planet Waves FM [play episode here] focuses on Beltane, though first I describe the current, highly and deeply unusual Mercury station direct in Aries. That takes place Wednesday [view chart here].

Mercury is stationing direct conjunct the Uranus-Eris conjunction -- a kind of historic event, and I'm curious to see what Wednesday's news holds. The triple conjunction of Mercury, Uranus and Eris will hold clear through Beltane weekend. For those curious about my class, here is a link describing it.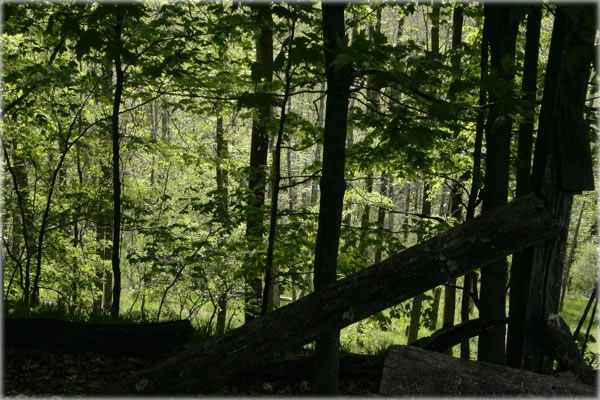 The Grandmother Land in High Falls, NY (near New Paltz, in the County of Ulster), where I've spent many a Beltane.

In the second section, I talk about Beltane and the cross-quarter days, and describe my take on the significance of this holiday.

I also tell the story in this section of "Red Pill" culture and the recent revelation that a New Hampshire state legislator who is credited with founding this area of Reddit. I give a refresher on the Waking Life coffee guys [play that episode here] and then talk about the environmental background that I believe leads to this kind of thing.

In the third section, I look at Loreena McKennitt's natal chart, and play a few minutes of a 1994 interview with her from KCRW-Santa Monica. (You can find more information on Loreena and her music here and here.) And finally in Tantra Corner, I talk about houses 5, 8 and 12, which I think give us three excellent options for discussing sexuality.

Today's section breaks are:

00 Minutes -- Section 1, intro and Mercury direct
37 Minutes -- Section 2, Beltane and Red Pill culture
1:28 Minutes -- Section 3, Loreena McKennitt chart and interview
2:03 Minutes -- Section 4, Tantra Corner on houses 5, 8 and 12

Planet Waves FM is published by Chiron Return, Inc., a 501(C)(3) nonprofit corporation. This program has one corporate sponsor, Planet Waves, which is in turn supported exclusively by your contributions, memberships and product purchases.

Thank you for being part of our broadcasting adventure.

With love,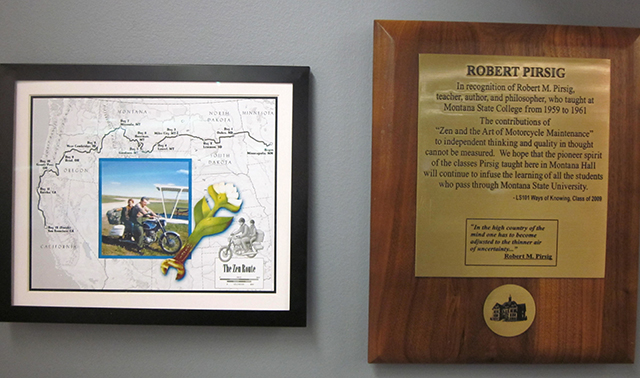 Photo by Steve Guettermann, taken Tuesday in Renne Library at Montana State University, Bozeman.

Two Corrections from Last Week



During last week's program about Robert M. Pirsig, featuring Yes, I made two factual errors. Firstly, Pirsig taught at Montana State University at Bozeman (not University of Montana).

One of our listeners, Steve Guettermann, teaches on that campus, and took the photo above and pointed out the error. Pirsig, like many famous people involved with small towns, has not been fully appreciated for his contributions. Yet there is at least an acknowledgement in Renne Library on that campus, including a plaque made by some students fairly recently, and a framed map of the motorcycle journey with a photo of Pirsig and his son Chris.

Second, Greg Cedarbeard of Portland, OR, wrote in:

Tales From Topographic Oceans was one of my favorite albums in my recovery from a heavy metal only phase of my teens. Thanks for including it! The album the other three came from is called Fragile, not "Roundabout."

"The Fish" was Chris Squire's composition, and "Mood For A Day" was by Steve Howe. Jon Anderson was not always the lead composer in Yes. That being said it was refreshing to hear about your experience with their music.
Steve, Greg, thanks for the additional info. It's easy to make mistakes on the radio since I'm never quite sure where I'm going to go. Anyone with corrections to Planet Waves FM may write to me at efc@ericfrancis.com. Thank you.



Planet Waves (ISSN 1933-9135) is published each Tuesday and Thursday evening in Kingston, New York, by Planet Waves, Inc. Core Community membership: $197/year. Editor and Publisher: Eric Francis Coppolino. Web Developer: Anatoly Ryzhenko. Special Project Designer: Lizanne Webb. Astrology Editor: Amanda Painter. Astrology Fact Checker: Len Wallick. Copy Editor and Fact Checker: Jessica Keet. Eric's Assistant: Ellen Dockery. Client Services: Amy Elliott. Media Consultant: Andrew Ellis Marshall McLuhan. Music Director: Daniel Sternstein. Bass and Drums: Daniel Grimsland. Additional Research, Writing and Opinions: Amy Jacobs, Cindy Ragusa and Carol van Strum.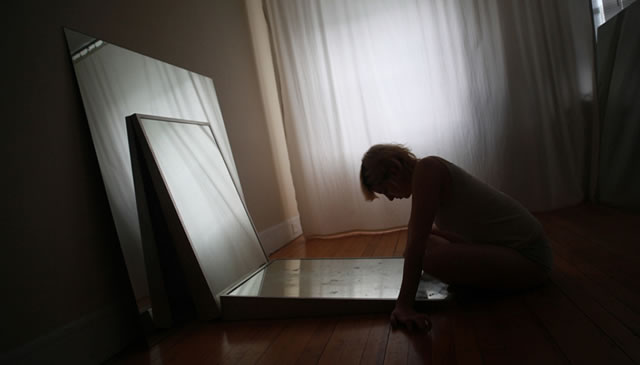 Eroticism: The Cosmic Mirror A New Astrology Class with Eric Francis Coppolino -- Saturday, May 6
at 9 am PDT, noon EDT, 5 pm BST, 6 pm CEDT. Oz & NZ Please see below.

Dear Friend of Planet Waves:

It's time for a real astrology class about sexuality. While this is one of the most beautiful and persistent themes of life, astrology tends to stand back from an honest discussion of the many relevant topics involved. That class is called Eroticism: The Cosmic Mirror.

I've intentionally chosen to hold this class during Beltane, when the energy of connection -- Hieros Gamos -- is the most potent of any time during the year.

To this class, I will bring everything I've learned from both tantric study and careful, thoughtful exploration of astrology; and my work with many clients who have brought their most intimate personal realities to me over the years.

We'll begin with some ideas from the houses: a review of three main kinds of eroticism. The 5th house is the playful, risky sex that young people have, or sex on the art studio couch. The 8th house is sex associated with deep need, bonding, duty and financial connection. The 12th house is where all borders and definitions are lost, and where we enter the hotter-than-hot territory of taboo.

From there, we'll study chart examples of famous people (such as Henry Miller and Anais Nin) to warm up. And in the second half of the class, we'll work with live people who are willing to offer their libido to the enlightenment of my fellow astrology students.

There's never been another astrology class like this. You will love it, and find tools to help you understand your own inner sexual life, understand partners better, and even help your kids come to terms with their sexuality: the privilege of being a parent.

As a Planet Waves member, you get a special discount on this class. If you need further help or more information, please email cs@planetwaves.net.

Note, this class will be recorded. If you live in Australia or New Zealand, you may tune in with us super early, or listen via recording.

All of my classes include a discussion area for further inquiry.

Thank you for your interest in my work.

with love,




Dear Friend of Planet Waves:

It's your Taurus-loving astrologer here with something for your birthday. I've finished recording your 2017-2018 audio reading. By my standards, this is done early, recorded at New Moon time: my favorite time to do this particular reading. [Links to free audio samples are below.]

Helpful for Taurus Sun, Moon and rising, this is no ordinary astrology reading. I am one of the rare few astrologers who can read without your birth data. I use the same methods as for my horoscopes, though taking them to their full potential.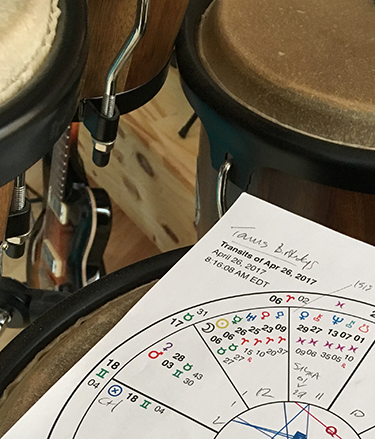 Taurus chart, drums and guitar. Photo by Eric.

I speak from the heart, and address the moment you're in, tapping into all I've learned as an astrologer. It's more than an hour long (with an additional session coming soon).

This reading covers the recent Venus retrograde, the conjunction to Chiron and the ingress of Venus into Aries: all describing how you can boldly discover and express yourself. This is in the context of your most intimate relationships, which are mirroring your thoughts and feelings.

Mars in Gemini describes the process of reconciling your innermost values and needs, with those of people you relate to. I end with a discussion of Saturn and the way that your professional ambitions are being energized by its long conjunction to the Galactic Core.

People wait for years for me to read their chart -- something I no longer do. Yet for a small fraction of the cost, you get something that's helpful, detailed, intimate and wholly trustworthy. It will keep providing new information through many playings. (Also, it works in all formats and on all players.)

Rather than say too much more, here's a short sample of the reading, and here's another. Click the link and the audio player will appear.

Your reading comes with two original pieces of music, one from the newer Vision Quest sessions, and one that I recorded last night.

Here's how to take advantage of this beautiful work.

Thank you for your business, and for trusting me as your astrologer.

with love,



PS -- Your purchase includes an extended written sign description for Taurus, as well as access to last year's reading, so you can review the past. Last year's reading will include much information that's relevant today. Thanks again for ordering.

This Week on Planet Waves
This Should be an Interesting Week As Eric writes in this week's Astrology Diary, tomorrow Mercury is stationing direct tucked right into the Uranus-Eris conjunction. He suggests this may bring out the conjunction's underlying nature on a personal level; and that you can invest some of this energy into building the life you want for the future.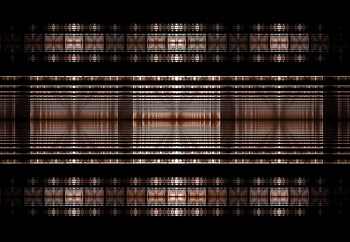 Mercury, Uranus, Eris: Untangling Our Moment Mercury conjunct Uranus-Eris is a bold caution about what digital technology is doing to people. We become like the tools we use, and the entire digital sphere is a robot. In Thursday's full edition, Eric offers two ideas: get time with people away from devices, and do what you can to make one another's lives easier.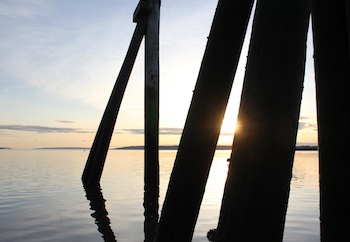 From Universal Lover to Love Warrior What does it look like when the 'universal lover' becomes a 'love warrior' amidst the chaos of this world? Now that Venus has moved from Pisces to Aries again following its retrograde, Amanda Painter suggests we may find out. What facets of your inner healing process might you now be ready to act upon?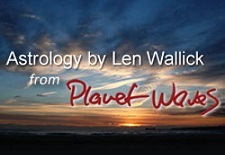 Take a Shine Long before even the first distillation of "moonshine" alcohol, the Moon's shine was something to reflect on. As Len Wallick describes the current astrology, it's time to contemplate the Moon once again, even if the context is different from before. The next week will be prime Moon-watching time.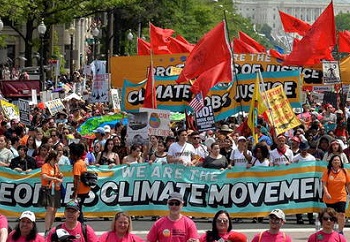 Democracy Now! Pick of the Week On Saturday, up to 200,000 people took to the streets of Washington for the People's Climate March. Sister marches were held across the country. The protesters decried Trump's steps to roll back environmental regulations, appoint climate change deniers, and erase climate change programs and research. Latest Comics
Smearing the Messenger

Is it even possible to have a fair debate or conversation amid today's political polarization? Jen Sorensen sees a recurring theme.

Twitter in Chief

Cartoonist Matt Bors details the tough work Trump puts in as President.

---
To unsubscribe, click here. To unsubscribe from all future Planet Waves emails, please write to cs@planetwaves.net Copyright © 2017 by Planet Waves, Inc. All Rights Reserved. Other copyrights
may apply. Some images used under Fair Use or Creative Commons attribution. >>