New York, May 9, 2017 | View as Webpage | Pre-order Your Spring Reading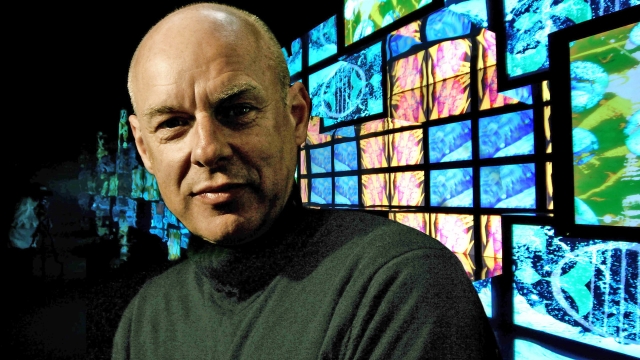 Brian Peter George St John le Baptiste de la Salle Eno.

This Week on Planet Waves FM

Scorpio Full Moon and Brian Eno



Dear Planet Waves Listener:

Tonight, celebrating the 69th birthday of Brian Eno, Planet Waves FM [play episode here] is a tribute to his music, as well as to art and sex. We'll hear music spanning about 30 years of Brian's career, from his early solo days to the early 21st century, including one movement of Music For Airports, covered by the virtuoso ensemble, Bang on a Can.

This is the program to chill out and play while you're making art, making love, organizing your space, or spacing out. It's the first of two programs including the work of Eno; next week I'll feature the bands he's produced.

I cover the Scorpio Full Moon, exact at 5:42 pm EDT on Wednesday, May 10, including a close look at Juno conjunct Pluto in Capricorn (both are retrograde). I also look closely at the chart of Brian Eno, whose Chiron is retrograde in the 8th house, in Scorpio. This is a fascinating chart by one of the most creative and interesting people of our lifetimes.

If you don't know Eno, you certainly know his work: he produced Talking Heads starting with Fear of Music; U2 starting with The Unforgettable Fire; and some of David Bowie's best work -- among many, many others.

I consider the implications of the "sexy health care video" from Funny or Die, and visit the Adopt-a-District meeting held in Kingston last night by a congressman from our neighboring district, standing in for MIA Rep. John Fasso (R-NY). And in Tantra Corner, I look at Masturbation Month and talk about why masturbation is the core of all sexuality.

Planet Waves is sponsored by your subscriptions and memberships to Planet Waves. Subscribe, renew or revive your membership here.

Planet Waves FM is a 501(c)(3) nonprofit corporation affiliated with the Pacifica Radio Network.

Thanks for listening.

With love,


Planet Waves (ISSN 1933-9135) is published each Tuesday and Thursday evening in Kingston, New York, by Planet Waves, Inc. Core Community membership: $197/year. Editor and Publisher: Eric Francis Coppolino. Web Developer: Anatoly Ryzhenko. Special Project Designer: Lizanne Webb. Astrology Editor: Amanda Painter. Astrology Fact Checker: Len Wallick. Copy Editor and Fact Checker: Jessica Keet. Eric's Assistant: Ellen Dockery. Client Services: Amy Elliott. Media Consultant: Andrew Ellis Marshall McLuhan. Music Director: Daniel Sternstein. Bass and Drums: Daniel Grimsland. Additional Research, Writing and Opinions: Amy Jacobs, Cindy Ragusa and Carol van Strum.




Dear Friend of Planet Waves:

I don't say this out loud often, but the world is a scary place right now. While many spiritual traditions say that fear is never an appropriate response to life, it's certainly understandable. It's so intense that I have to talk myself down from the tree every now and then, and put myself back on solid ground.

Here's what I think is the most frightening thing: the dim recognition that we cannot really do anything about the world's problems. Even when you get to a place where you feel somewhat confident and stable, the crises of the planet -- psychological, environmental, political, economic, all of it -- are always right outside the front door. And people seem frozen, struggling even for the concept of solutions.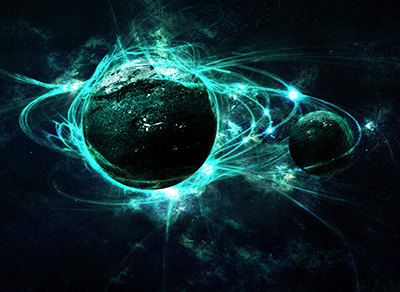 Uranus, the planet of revolution.

Think of it. Aware, sensitive people know there are problems, and we also feel the seeming paralysis. Not only that, we're inundated with influences to shut down our awareness and sensitivity; and consciousness-raising tools are difficult to find, and they're not usually so world-savvy: that is, they're rarely grounded in actual experience.

Really, I'm amazed anyone finds any peace of mind at all. It is a struggle if not impossible, and it takes experience. And as Lou Reed said, a busload of faith.

My job these days is to fashion tools. Using astrology, spiritual paths, and everything I've learned both in therapy and working with people, I make resources that will help you learn, seek self-understanding, and meet the world around you eye to eye. I don't provide answers. I'm good at something much better, and more relevant: which is helping you to ask the right questions.

I reckon that with the world as overly complicated and insane as it is, astrology is one of the few tools capable of embracing both problem and solution, both private and collective. This is the gift we have, which we need like never before.

My approach to astrology is designed to point you inward, in a way that feels safe, sane and loving. Right now I'm working on a new project, timed for spring 2017: INVOLUTION: The Revolution is Within.





As far as I can tell, our only option is to grow. That means that the revolution won't be in the streets -- or at least it won't start there. For us, in our time, the revolution must be within. That's the thing that's been lacking -- and it's the cause of most of the problem.

In this 12-sign reading (which covers your Sun, Moon and rising signs, and those of your loved ones), I will look at the last seasons of Chiron in Pisces and Uranus in Aries. We'll tap into Uranus conjunct Eris in a whole new way.

Yet the most helpful thing in this reading will be my first interpretation of the Great American Eclipse of August 21, 2017 -- which will streak across the entire United States from coast to coast. That eclipse will change life as we know it in the United States, and you'll want to have your surf board positioned correctly when the wave comes in.

Read more...
Taurus Birthdays 2017:

Full Moon Madness? Not with This Reading!



"Awesome, so uplifting and so 'IT' -- a wonderful birthday message."
-- Eryca Willinger
If you have a Taurus Sun, rising sign or Moon, tomorrow's Full Moon in your opposite sign could ring some bells for you. But you can get some of the best astrological grounding and relationship insight available online with your 2017 Taurus Birthday Reading.

The two astrology segments of your birthday reading are available for instant access (the tarot portion will follow along shortly), and you can get it all for only $24.24.

If you're new to Eric's audio readings, please check out this short audio sample. You can also listen to this other sample.

Recorded at the Taurus New Moon, Eric covers recent big events in your chart such as Venus retrograde; how Mars in Gemini relates to reconciling your innermost values and needs with those of people you relate to; the way that your professional ambitions are being energized by Saturn on the Galactic Core -- and more.

You also get access to last year's reading, and an extended sign description. In all, your Taurus Birthday Reading is as close to a personal reading from Eric as you can get, at a fraction of the cost.

"For what it's worth -- never heard anything so right on, aligned with what I am looking at, aware of, dealing with, leaning into -- especially professionally and emotionally. I can't even list them all -- so many subtle angles and aspects that all resonate and add up. Affirming experiences, potentials, challenges. To a T. Wow. Will be getting these transcribed so I can read them over and over."
-- Robyn Landis
And if you love a Taurus, it's not too late to give the 2017 Taurus Birthday Reading as a gift.

Yours & truly,



Amanda Painter

This Week on Planet Waves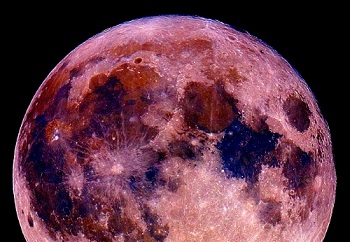 Scorpio Full Moon: Amnesty for Sexual Honesty With the Moon approaching full phase, it's possible that you're feeling something regarding physical pleasures and the emotions that go with them building to a head. Amanda Painter asks whether you can be forthright about your needs and desires and also willing to listen to the expectations of others.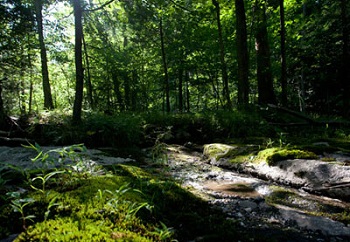 Beltane: Goddess, Love and Abundance In Thursday's full edition, Eric marked the festival of Beltane, where the Sun reaches the midpoint of Taurus. He suggests the first thing to do is give yourself experiences of being in your body. That means feeling, which means awakening from the numbness induced by nonstop electric communication.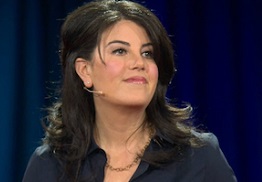 What I Noticed As Mercury Prepared to Station Direct On May 3, Mercury stationed direct while tucked into the Uranus-Eris conjunction in Aries. It was an amazing opportunity to observe for yourself what Uranus-Eris means in terms of our collective consciousness. Amanda Painter found her attention drawn to an unexpected, but timely and apropos, topic.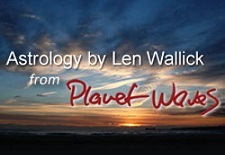 Ways Of Digging Part of life on solid ground eventually includes some digging, but dirt is not always involved. Today, Len Wallick compares various types of (and reasons for) digging -- in the light of tomorrow's Scorpio Full Moon, and also Mercury in shadow phase retracing ground it has twice trod already.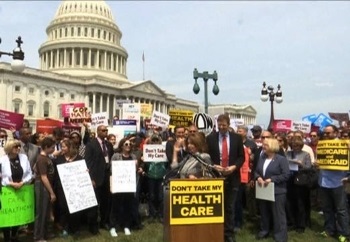 Democracy Now! Pick of the Week Republicans have moved one step closer to repealing Obamacare after the House narrowly approved legislation Thursday that would result in tens of millions of people losing health insurance while providing a massive tax break to the rich. Republican senators have vowed to write their own healthcare bill. Latest Comics
Freedom to be Screwed

As cartoonist Jen Sorensen demonstrates, true freedom and affordable health care cannot co-exist...apparently.

What has Trump opened the door for?

It's unlikely that Facebook founder Mark Zuckerberg will run for president. Matt Bors considers the possibility anyway.

---
To unsubscribe, click here. To unsubscribe from all future Planet Waves emails, please write to cs@planetwaves.net Copyright © 2017 by Planet Waves, Inc. All Rights Reserved. Other copyrights
may apply. Some images used under Fair Use or Creative Commons attribution. >>