New York, May 23, 2017 | View as Webpage | Pre-order Your Spring Reading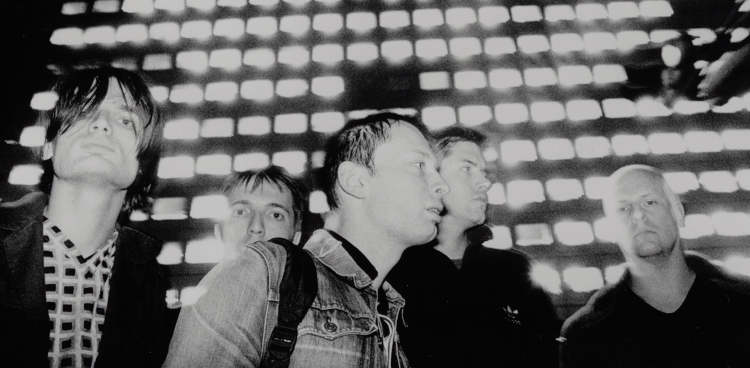 Radiohead: (l-r) Jonny Greenwood, Colin Greenwood, Thom Yorke, Ed O'Brien and Philip Selway.

This Week on Planet Waves FM

The Message is Fear: Bombing in Manchester





We have two corrections on the first segment -- please see below.


Dear Friend and Listener:

The word terror means extreme fear, and that's the goal of terrorism. In tonight's edition of Planet Waves FM [play episode here] I look at the chart for the bombing at Manchester Arena on Monday night, and ask what, exactly, we might learn from these events.

I consider what's happened in the context of the light-speed, extended nervous system of the internet -- and how this would be an entirely different event if we were to hear about it three days from now in a newspaper article.

The program also includes an overview of the current astrology and a preview of the Great American Eclipse of August 2017.

My musical guest is Radiohead, my go-to for when the going gets rough. We survey their music between 1993 and 2016.

Planet Waves is noncommercial community radio broadcasting to the internet. We're supported entirely by your memberships, reading purchases and contributions. If you'd like to sign up for a membership, please visit this link. We're counting on you.

Thanks for tuning in.

With love,


Corrections:
-- The British burned down Kingston, NY, in 1777, not 1977 as I state at 12:56 in the program. However, if you live around here, sometimes it does feel like it happened in 1977.
-- At 14:04 I say that the British Prime Minister during Gulf War II was Tony Major; I meant to say Tony Blair.
Planet Waves (ISSN 1933-9135) is published each Tuesday and Thursday evening in Kingston, New York, by Chiron Return, Inc., a 501(c)(3) nonprofit corporation. Core Community membership: $197/year. Editor and Publisher: Eric Francis Coppolino. Web Developer: Anatoly Ryzhenko. Astrology Editor: Amanda Painter. Astrology Fact Checker: Len Wallick. Special Project Designer: Lizanne Webb. Copy Editor and Fact Checker: Jessica Keet. Eric's Assistant: Ellen Dockery. Client Services: Amy Elliott. Media Consultant: Andrew Ellis Marshall McLuhan. Music Director: Daniel Sternstein. Bass and Drums: Daniel Grimsland. Additional Research, Writing and Opinions: Amy Jacobs, Cindy Ragusa and Carol van Strum.

Pre-order All 12 Signs Here | Choose Individual Signs
Written Previews -- More Coming Soon
ARIES Preview | CANCER Preview | LIBRA Preview | CAPRICORN Preview
TAURUS Preview | LEO Preview | SCORPIO Preview | AQUARIUS Preview




Eric Francis Presents: Business, Finance and Astrology



Dear Friend of Planet Waves:

On Saturday, June 3, I'll be offering my first-ever class on business, finance and money. This is a wide subject; I'm planning to focus on understanding the most basic dynamics of personal cash flow, accessing your personal resources and connecting your creativity to revenue.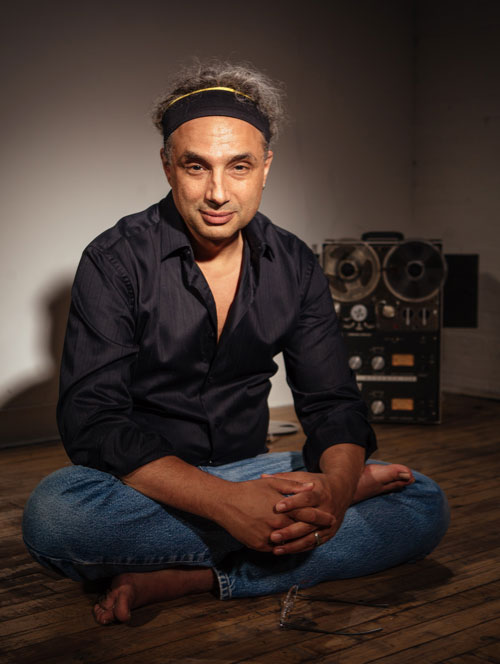 Eric Francis. Photo by Jeff Bisti.

In a half-day class, we'll be able to define the main subjects, see how they relate to the chart structure, and then do some personal cases. This will be a strong beginning, and if you start reading from a strong premise, you will get a better result.

Bear in mind how emotionally charged the money issue is. It relates to our parents and to the values of our families; it's intertwined in relationships; and it's connected to self-esteem. We will focus on some of these emotional and psychological aspects of money as well, using both example charts and the charts of students in the class.

As for my background: I've been in business on my own since 1989, mostly in publishing and consulting. I've also worked with many, many hundreds of clients since 1995 on everything from planning the charts of business inceptions, to negotiating financial settlements, to seeking raises and promotions.

Tuition for the class is $99. You may sign up here -- discounts are available for members and existing astrology students. Thank you for trusting me as your astrology teacher, and for participating in Planet Waves.

With love,


Class Details
|
Sign Up Here!
Class takes place Saturday, June 3 at noon ET (East Coast), 9 am PT (West Coast), 5 pm BST (London), 6 pm CED (Paris).
The class will be taught as a live teleconference, and recorded for future review.
This is a participation class; it's more effective and more fun with more participation.
You can call in by phone or Skype, or listen online. However, you will need to be at a computer, not merely on a phone or device, for full benefit, since you need to have the class materials in front of you big enough to see.
Here's what some of my students have said about my teaching:

"Eric never loses sight of the whole person. This is incredibly rare with skilled astrologers in practice and to be able to deliver this to people in class is no easy feat. His is a truly holistic approach and what he delivers is truly one of a kind -- something born of a moment that is as true in that moment as it is later on."
-- Suzana Da Costa
"Eric is able to transmit his knowledge of astrology with generosity. I appreciate very much the fact that he insists on having our own perspective and context interpretation. His view of astrology as an art but also as a form of therapy is very intriguing to me. Eric is a great communicator."
-- Yohainna Abdala
"Technology is a wonderful thing when it connects people together to follow their passion. Eric is a great teacher as he empowers people to think creatively. Bless."
-- Pauline Jones
Sign up today for this unique and fun class to discover how to make the most of your creative gifts.
---
Gemini Birthdays, Gemini Rising:
Set Your New Moon Intentions with Your 2017 Reading
"2017 Birthday Reading was expansive and mind-blowing, and absolutely on the money in everything. You helped me immeasurably as I change and change and grow, and change some more. What a time!"
-- Linsey
Dear Friend and Reader:

Just two days from now is the Gemini New Moon: the Sun and Moon merging in your sign. It represents the ability to reconcile different forms of awareness, different viewpoints -- even the 'two different people' you may feel that you are.

Do your inner twins usually get along? Or do you find yourself often at odds with yourself?

Finding that point of reconciliation is only one of the topics your 2017 Gemini Birthday Reading is designed to address. Eric understands that some very sensitive areas of your chart have some very powerful planets moving through them -- and that you're in a position to make the most of what is being offered to you.

Your reading is two 30-minute segments of studio-quality audio astrology, plus a separate tarot reading (video or audio) for your year ahead.

It's like getting a chart reading and a life-coaching session all in one -- for a fraction of the cost.

Eric offers these readings as a dependable resource you can listen to over and over throughout the year when you need a touchstone, a moment of guidance or just a steady presence to help you focus on your deepest needs and desires, and reorient on your highest potential.
"There is no way I can begin to describe how spot on you are with this reading concerning the place I have been finding myself in over the few years and in particular from last year onwards. Very astutely described! You say something I literally keep thinking whenever I find myself among people. You are actually quoting a very frequent thought of mine. This is stunning."
-- Alexandra Marx, Gemini
When you pre-order your 2017 Gemini Birthday Reading, not only do you lock in the lowest price we offer -- you set the intention to begin your year with full, focused, integrated consciousness. With all that's going on in the world around you, that's a bold and empowering step.

Wishing you an excellent year,



Amanda Painter

P.S. You can also take advantage of the discounted price when you pre-order the 2017 Gemini Birthday Reading as a gift -- for anyone with a Gemini Sun, rising sign or Moon.

This Week on Planet Waves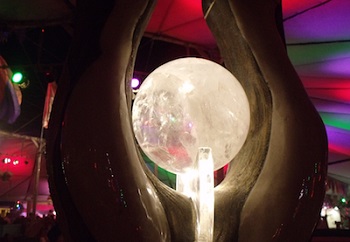 Looking Into Parallel Realities: Gemini New Moon As Amanda Painter writes, having the Sun and Moon meeting in Gemini highlights the potential to take two (or more) approaches to solving a problem; it could offer an especially poignant or introspective look at your own hypocrisy or double standards. The Gemini New Moon is exact on May 25 at 3:44 pm EDT (19:44 UTC).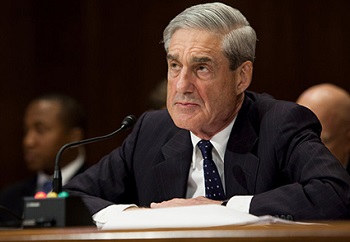 Mr. Trump, Meet Uranus Conjunct Eris News out of the Trump administration has moved at the speed of Uranus multiplied by Eris in Aries -- the light-speed of the internet. As Eric writes in Thursday's edition, the recent cascade of events, including the naming of a special prosecutor to investigate the Russia affairs, will likely lead to the end of Trump's presidency.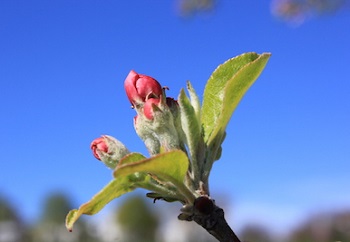 An Invitation to Something New Do you feel ready for something new? Although that feeling could come from being exhausted with something, Amanda Painter notes that the urge for something new can also emerge from a palpable sense of growing creative energy. With the Sun now in Gemini, consider moving forward to meet that new thing.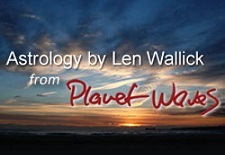 A New Normal We have entered a season of scholastic graduations. What was for many a normal existence of a student in school is now about to become a new life. Len Wallick sees a parallel in the astrology at this time, including the Sun and Mars in Gemini, and offers some implicit options for you to co-create the new normal.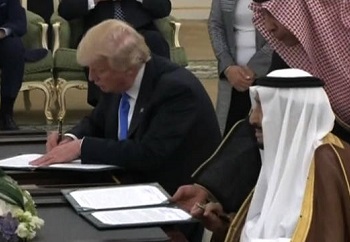 Democracy Now! Pick of the Week In his first foreign trip abroad as president, Donald Trump traveled this weekend to Saudi Arabia, where he signed arms deals totaling $110 billion. This comes in addition to more than $115 billion offered in arms deals to Saudi Arabia by President Obama during his time in office, and includes precision-guided munitions. Latest Comics
Democracy Is Not Partisan

Jen Sorensen has noticed that some are still treating our constitutional crisis like a partisan horse race. Maybe the media could use different "sides"?

Exactly which way is 'the system' rigged? As Matt Bors (and others) have noticed, it's as if Trump is trying to get impeached. Just how rigged is this system? Perhaps more importantly: in whose favor?

---
To unsubscribe, click here. To unsubscribe from all future Planet Waves emails, please write to cs@planetwaves.net Copyright © 2017 by Chiron Return, Inc. All Rights Reserved. Other copyrights
may apply. Some images used under Fair Use or Creative Commons attribution. >>