New York, May 30, 2017 | View as Webpage | Order Your Spring Reading


This Week on Planet Waves FM

The Planets are On the Move



Dear Friend and Listener:

Tonight's edition of Planet Waves FM [play episode here] looks at the interesting inner-planet activity at the moment (summed up in Monday's edition of Planet Waves). This includes Mercury, Venus and Mars all making aspects to outer planets before changing signs and forming a magnificent pattern from about June 4 through June 10.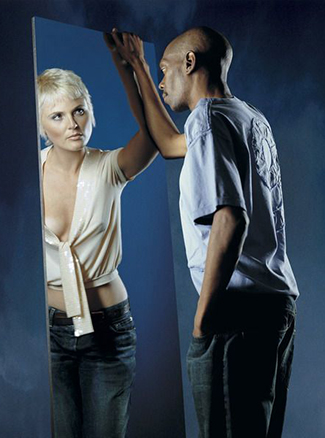 Sister Bliss (Ayalah Deborah Bentovim) and Maxi Jazz (Maxwell Fraser), the onstage members of Faithless, mirroring one another. Not shown is Rollo (Roland Armstrong), the producer and offstage member of the band (which was active 1995-2011).

First a reminder: I'm teaching my first-ever class on business, finance and astrology at noon EDT this coming Saturday, June 3. Please check this link to sign up. 

I also look at the unusual outer-planet astrology of late 2017 into 2018, as Saturn, Chiron and Uranus all change signs. 

I do a brief news overview, focusing on two issues: Jared Kushner's plan to create a private line of communication between the Trump transition team and Vladimir Putin, and a law that was quietly slipped through Congress in March that allows your internet provider to sell your browsing history.

That means that not only is a record of every website you visit being recorded by your phone company, the information is not private. This includes all your shopping, research including medical, surfing porno and downloading whatever -- is now all sellable as product to anyone who will pay for it.

In the last section, I introduce a writer named Maria Yagoda at VICE, and comment on her article, The Confusing and Horrible Rise of the Several Night Stand.

Perhaps without intending to do so, Maria is a faithful reporter from the front lines of the sexual insanity of her generation. She's appalled that people are doing "several night stands" as an alternative to either one-night hookups or a "real relationship," documenting an idea that I've expressed many times on Planet Waves FM: that the middle ground of relationships is disappearing.

I mention one of my parody pieces, The Seven Definitions of Monogamy.

Planet Waves FM is distributed without commercials as part of the Pacifica Radio Network. We're supported exclusively by your subscriptions, product purchases and contributions to what we do. Please renew or revive your subscription, or make a donation here. Thank you.

with love,


Planet Waves (ISSN 1933-9135) is published each Tuesday and Thursday evening in Kingston, New York, by Chiron Return, Inc., a 501(c)(3) nonprofit corporation. Core Community membership: $197/year. Editor and Publisher: Eric Francis Coppolino. Web Developer: Anatoly Ryzhenko. Astrology Editor: Amanda Painter. Client Services: Amy Elliott. Eric's Assistant: Ellen Dockery. Astrology Fact Checker: Len Wallick. Special Project Designer: Lizanne Webb. Copy Editor and Fact Checker: Jessica Keet. Media Consultant: Andrew Ellis Marshall McLuhan. Music Director: Daniel Sternstein. Bass and Drums: Daniel Grimsland. Additional Research, Writing and Opinions: Amy Jacobs, Cindy Ragusa and Carol van Strum.



Dear Friend of Planet Waves:

At last, INVOLUTION: The Revolution is Within is ready. This is the late spring into midsummer reading from Planet Waves. I've spent the past month developing and recording extended video readings for all 12 Sun signs and rising signs. We've also now added downloadable audio files, so that you can listen offline -- as many times as you wish.

We're holding the pre-order price through the weekend; you may get all 12 signs here, or single-serving access here.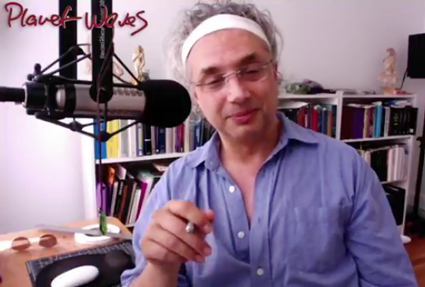 Go figure! A reading where you actually can understand what the astrologer is talking about. This preview is from the Taurus video. See video samples here for each of the signs.

I'm one of a rare few astrologers who can read for you without needing the natal chart, and without resorting to fake "custom readings" that are assembled out of a database.

These are actual, coherent, beautifully flowing readings that speak directly to you.

I'm watching video samples of the readings for the first time -- I have not seen any playback.

They are fun!

They offer down-to-Earth, easy to follow ideas based on the astrology and how it influences you. I cover the most relevant topics: love and sex, wellbeing, creativity and work. Exploring in an integrated way, with one topic related to another, these readings reflect the interwoven quality of your actual life, rather than in theory.

The readings factor in all of the astrology of late spring into midsummer, culminating with the Great American Eclipse of Aug. 21 [read Planet Waves coverage here]. I describe how that eclipse influences you: where it opens up the greatest potential to make changes, which is different for everyone.

Each reading gets a written preview; those are listed below. We've also prepared a video preview, sampling a few minutes from each sign, which will give you an idea of the subject matter.

You'll want to see several of these -- and you can share them with your inner circle of people, so it's "one purchase per household." Rather than adding on more readings, you can get all 12 for less than the price of four.

Planet Waves is about Astrology for the People. Because we make our work available to many people, the cost factor is reduced, and you get much more for your well-earned money.

More than that, I'm mindful of your time: these readings make every minute count, and are focused on you making the best use of your precious creativity, time and energy.

Thank you for trusting me as your astrologer.

With love,



PS -- These readings make excellent gifts. Nothing says that you care like helping someone make sense of their life, in a friendly, humorous way, in the midst of these simply crazy times that we're in. Give a gift reading here.



Written Previews




Before I recorded each reading, I wrote a preview that served as a general outline and someplace to focus the theme. You may read any or all of the 12 signs below.




ARIES Preview | TAURUS Preview | GEMINI Preview | CANCER Preview | LEO Preview
VIRGO Preview | LIBRA Preview | SCORPIO Preview | SAGITTARIUS Preview
CAPRICORN Preview | AQUARIUS Preview | PISCES Preview

Eric Francis Presents: Business, Finance and Astrology



Dear Friend of Planet Waves:

On Saturday, June 3, I'll be offering my first-ever class on business, finance and money. This is a wide subject; I'm planning to focus on understanding the most basic dynamics of personal cash flow, accessing your personal resources and connecting your creativity to money.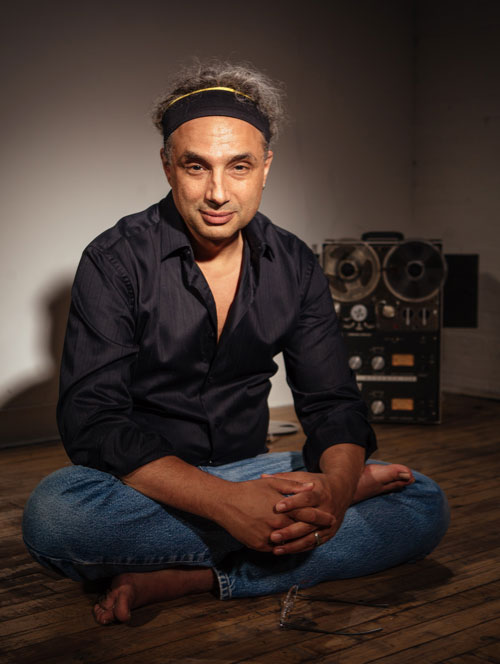 Eric Francis. Photo by Jeff Bisti.

In a half-day class, we'll be able to define the main subjects, see how they relate to the chart structure, and then do some personal cases. This will be a strong beginning, and if you start reading from a strong premise, you will get a better result.

Bear in mind how emotionally charged the money issue is. It relates to our parents and to the values of our families; it's intertwined in relationships; and it's connected to self-esteem. We will focus on some of these emotional and psychological aspects of money as well, using both example charts and the charts of students in the class.

As for my background: I've been in business on my own since 1989, mostly in publishing and consulting. I've also worked with many, many hundreds of clients since 1995 on everything from planning the charts of business inceptions, to negotiating financial settlements, to seeking raises and promotions.

As a Planet Waves member, you get a special discount on this class. Thank you for trusting me as your astrology teacher, and for participating in Planet Waves.

With love,


Class Details
|
Sign Up Here!
Class takes place Saturday, June 3 at noon ET (East Coast), 9 am PT (West Coast), 5 pm BST (London), 6 pm CED (Paris).
The class will be taught as a live teleconference, and recorded for future review.
This is a participation class; it's more effective and more fun with more participation.
You can call in by phone or Skype, or listen online. However, you will need to be at a computer, not merely on a phone or device, for full benefit, since you need to have the class materials in front of you big enough to see.
Here's what some of my students have said about my teaching:

"Eric never loses sight of the whole person. This is incredibly rare with skilled astrologers in practice and to be able to deliver this to people in class is no easy feat. His is a truly holistic approach and what he delivers is truly one of a kind -- something born of a moment that is as true in that moment as it is later on."
-- Suzana Da Costa
"Eric is able to transmit his knowledge of astrology with generosity. I appreciate very much the fact that he insists on having our own perspective and context interpretation. His view of astrology as an art but also as a form of therapy is very intriguing to me. Eric is a great communicator."
-- Yohainna Abdala
"Technology is a wonderful thing when it connects people together to follow their passion. Eric is a great teacher as he empowers people to think creatively. Bless."
-- Pauline Jones
Sign up today for this unique and fun class to discover how to make the most of your creative gifts.

A Reading to Help you Choose Your Future, Gemini
"Listening to an Eric Francis reading is very much like having an intimate conversation with a valued friend and mentor. It showed me a future that can be of my own choosing. This Gemini reading is a neon sign showing me the way."
-- Nora Connaughton, on a previous Gemini Birthday Reading
Dear Reader with Gemini Sun or Rising:

I know a few Geminis who have been struggling this past year with feeling 'stuck' -- with projects and jobs that aren't really 'theirs', with their dreams, with options pulling in different directions. Yet I also know some who are truly blazing brightly right now.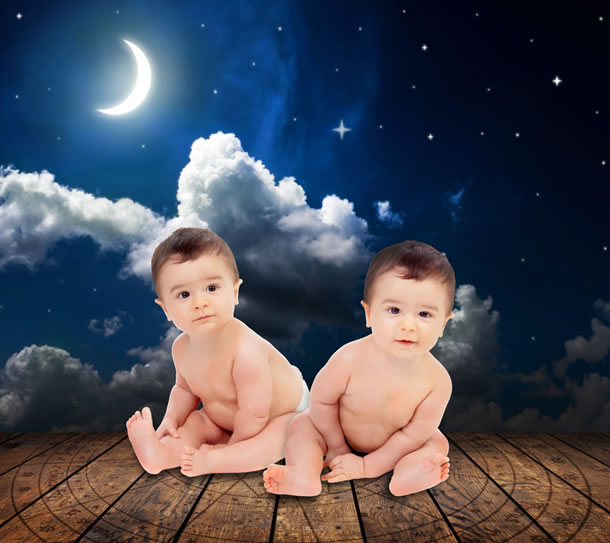 The Cosmic Twins, by Lizanne Webb.

Whichever description fits you, consider something Eric recently wrote to Geminis: "You're at that point where you simply must do what's real, or do your real thing in a way that's more daring, and reaches deeper into yourself."

With the Sun in your sign about to make a fortuitous trine to Jupiter, you seem to have a little extra mojo at your disposal as you pursue "your real thing" -- even if you've felt stuck in some way. But the key to working with Jupiter is to get the ball rolling sooner rather than later, taking steps to prepare the way for 'luck'.

Pre-order your 2017 Gemini Birthday Reading, and you'll receive at least an hour of audio astrology plus Eric's signature tarot reading to help you keep the ball rolling as your year develops.

"It is amazing to me, that no matter what time of the birthday year I refer back to it, it has something to offer. To me it has become not only an annual upcoming preview of one's year ahead, but a continual informative year long reference guide."
-- Ann Cortese, 87, B.S., M.P. S
You can listen to your reading as many times as you like, tapping into Eric's uncanny ability to help you focus on what matters most. It's like an intensive meditation that's multi-faceted enough to keep even the most active mind engaged, and down-to-Earth enough that you'll feel empowered to use its insights right away, no matter where you're at.

Eric pours his heart and soul into your Birthday Reading, making it easier to hear your own heart and soul -- and making it a beautiful gift for any Gemini.

Wishing you a bright and beautiful year,



Amanda Painter

This Week on Planet Waves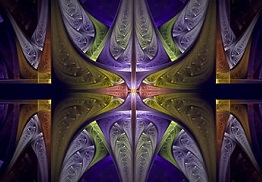 Small Meets Large: A Week of Culmination The theme of this week is about intimate inner planets encountering slow-moving mighty outer planets. As Eric writes in this week's Astrology Diary, we're in the midst of a long series of shifts that persists for nearly two weeks. This may lead you to consider where you resist moving forward with your own desires.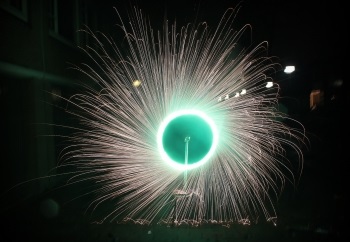 It's okay to be real (in fact, it's necessary) A little friction is often necessary in life. As Amanda Painter describes, that tension -- which often comes simply from being honest about who you are and what you want or need -- can help you make discoveries. This week's Mars-Saturn opposition, along with aspects involving Venus and the Sun, fills in the details.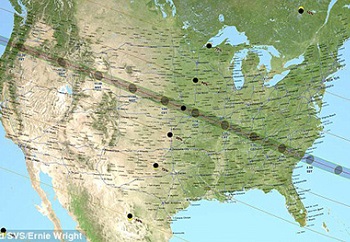 Summer of Trust: The Great American Eclipse On Monday, Aug. 21, 2017, the Moon will pass in front of the Sun, blocking the Sun and casting a shadow over the Pacific Ocean. As Eric writes in Thursday's full edition, this is the first eclipse to touch both coasts of the United States since 1918. Change is imminent. What kind of change we get, and what kind we create, is up to us.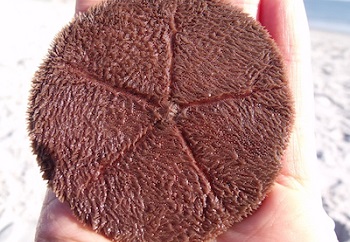 You're Not a One-Sided Coin Recent astrology offers a useful reminder: reconciliation begins with your own inner contradictions, extends into your most immediate, intimate one-on-one relationships, and opens the way for growth. Amanda Painter considers the Gemini New Moon in the context of the concurrent Venus-Pluto square.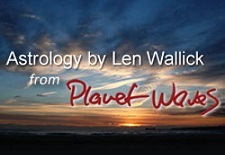 Wisdom and Will Nearly anybody knows wisdom when they see it. Not everybody is wise in practice. As Len Wallick reads the motions of the Moon this week, those who temper persistence with discernment are likely to be wisest of all. The question as May ends is not whether you should persevere, but how, when, where and to what purpose.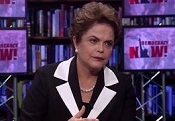 Democracy Now! Pick of the Week As Brazil is engulfed by a political crisis, Amy Goodman interviewed Brazil's former President Dilma Rousseff, who was impeached last year in what many describe as a legislative coup. Her removal ended nearly 14 years of rule by the left-leaning Workers' Party, which lifted millions of Brazilians out of poverty.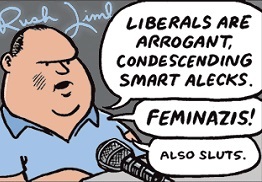 A Brief History of Liberal Demonization The demonization of Liberals may have begun with far-Right loudmouths but as Jen Sorensen illustrates, Liberals seem to be taking up the mantle.

---
To unsubscribe, click here. To unsubscribe from all future Planet Waves emails, please write to cs@planetwaves.net Copyright © 2017 by Chiron Return, Inc. All Rights Reserved. Other copyrights
may apply. Some images used under Fair Use or Creative Commons attribution. >>