Community & Compersion: Keynote Presentation by Eric Francis
Dear Planet Waves Reader:
This past weekend, I gave the keynote presentation at the 24th Loving More East Coast Retreat. I've been presenting there on and off since 1997, and my presentation -- titled Community and Compersion -- was something of a final report of all that I've learned putting together many workshops and through many years of experimentation.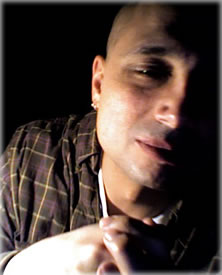 We live in a time when conservatism dominates the discussion of relationships. Voters in dozens of states have passed constitutional amendments banning certain types of marriage, which means certain types of relationships -- the most personal topic in the world. Why is this? And what are other people actually feeling and doing? I think this audio will help widen the scope of the conversation.
My one-hour presentation explored the implications of new ways of looking at our relationships, particularly how they influence our communities, and how our most intimate involvements influence politics. We live in an era when the concept of relationship has been taken hostage by one political viewpoint, which wins elections on the theory that marriage is about "one man and one woman." Then it turns out that many of their key leaders don't actually do things that way.
In my presentation, I'm suggesting that rethinking our relationships will help us rebuild our fragmented communities, open up common ground and help not only tolerance but actual acceptance take root. That acceptance always comes down to self-acceptance. I talk about the connection between subculture and culture, and the way that one invariably morphs into the other.
Our path to wholeness is facilitated by
compersion
, the journey of allowing and embracing the pleasures and life paths of the people we love. It is a kind of relational Buddhism, devoted to the peace of all creatures that relate. Compersion is based on the recognition that your partner is a whole person, which in turn grows from your own experience of yourself as a whole person. We've all encountered this issue, this struggle for wholeness and individuality in our relationships.
This sense of wholeness is extended into our community experiences and becomes a viaduct through which we embrace one another in a cooperative rather than competitive way. As we learn to experience ourselves as whole people, our communities will reflect our state of mind.
In case you're interested in this recording, which lasts one hour, I want to let you know it's available. The last 20 minutes consists of a Q&A between me and members of the audience, nearly all of whom are over the age of 50, and many of whom have also been conference presenters over the years. These are people who are well versed in their relationship experiences, and the discussion is indeed interesting.
The product page is here.
Thank you for your interest.
Yours & truly,