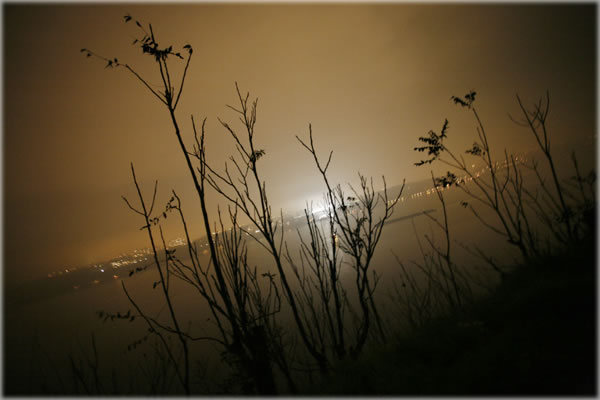 Subscribe to Planet Waves Astrology News Here
Kingston, NY, Feb. 29, 2008

IN TODAY'S edition of Planet Waves Astrology News, Eric Francis looks at Leap Day and the metaphor of taking a leap. What's stopping us? Well of course -- fear is.

He writes:

The problem with Uranus is that it demands change. Responding to an idea can compel us to reconsider our entire life. This terrifies most people, and this is a phobia that should have a name we all know. Usually, we want the benefits of change without giving anything up (usually, this automatic thing is called progress). We want to fix everything that's wrong without releasing the familiar patterns that glue us to reality, and as a result nothing or very little actually happens. So if you want creativity, passion and revolution, start by agreeing that this means change and that change means changing.

Change takes confidence. Apropos of this theme, the asteroid Achilles (now in Pisces) covers the theme of false lack of confidence and to a lesser extent, false confidence. False lack of confidence? If you lack confidence, isn't that just how it is?

Well, no. You can have your pre-existing, organic confidence undermined or cloaked by factors that you can identify and remove. The past couple of weeks I have been noticing what a number parents can do on their kids. I have spent a decade and a half listening to adults tell me their story, that is, principally women in their 30s, 40s and 50s -- many of whom are still struggling with what their parents did to them.

There are many, many permutations of parents eroding the confidence of their kids. Recently, I have been talking to a lot of young women involved with my photography projects, and watching what they go through in their day to day lives; their challenges and struggles. I am witnessing the harsh toll that mothers often have on their daughters -- such as crazymaking, sending radically mixed signals, and other attempts at total emotional control. An example of a mixed signal is the girl is told she has to support herself and live independently, and then her attempts to do so are met with anything from resistance to sabotage. It takes a lot of courage -- a hell of a lot of the stuff, and support, and luck -- for a woman to have any emotional or psychological independence from her mother. It takes being enlightened, brave, and truly loving for a mother to let go of her daughter. Usually, this means being a therapy graduate, and there are far fewer of those than high school graduates.

It takes guts to even mention this issue. I've spent most of the last 24 hours struggling with how to say this in such a way as not to offend my readers, but I feel like it must be said. If we want young women to become people, we need to do things that help them build confidence.



Subscribe to Planet Waves Astrology News here.


Published by Planet Waves, Inc. All rights reserved.