Dear Friend and Reader: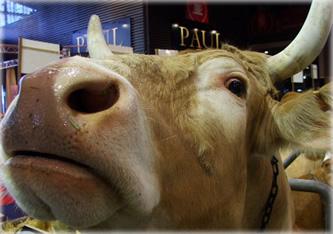 Up Close and Personal. Photo by Eric Francis.
I've long avoided using Facebook and Twitter, but tonight my friend Savas was sitting at my desk with his cattle prod, and well, it's time to send this note. His job is to get me to experiment...so for once, I'm following orders.
Would you please join our Facebook group?
Here is the link
, where you can click "join group."
And here is where you can
follow Planet Waves on Twitter
and get tweeted. I'll be sure to start with summing up Venus retrograde in Aries in 140 characters.
I'll post something interesting daily or close to it, and let you and your friends know what we're up to...let's see how our experiment works. Many thanks for helping us weave the web.
Yours & truly,

PS: Here is my personal page on
LinkedIn
, and in case you're so inclined, here is my page on
Model Mayhem
.