This letter is for PayPal. Here is how to order by credit card.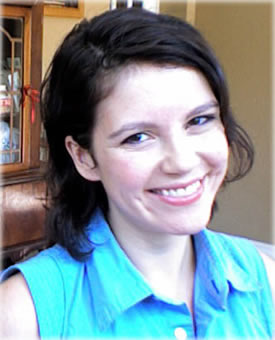 Chelsea Bottinelli.
Dear Friend and Reader,
Did you know that Planet Waves accepts payment through PayPal? If you have a PayPal account, you can easily subscribe to any of our subscription services and audio products written and presented by Eric Francis.
I'm sure you've noticed through the sample editions we have been sending you that we provide some of the most useful astrological information available. We strive to be both spiritually focused, and fun to read; well written, and with something to say.
Beneficial guidance is hard to come by, and that's exactly what we are offering you: astrological advice that you can make use of every day. We're like your wise grandma, your favorite teacher, and your most sympathetic friend all rolled into one -- who has spent 20 years studying and writing about the esoteric arts.
Planet Waves offers practical solutions for using the planets' energies to help you create your best life. Here are two of those solutions, available through PayPal. You get the same high level of customer service (email and phone), the same guarantee and the same excellent astrology by Eric Francis.


Planet Waves Light -- horoscopes by Eric Francis
If you're new to Planet Waves, our Planet Waves Light option is a great introduction to Eric's horoscopes. It includes a
weekly horoscope
delivered via email each Friday, and
two monthly horoscopes
delivered via email two Tuesdays a month. On 'off' Tuesdays we have
a short update keying you into that week's celestial movements
. A six month subscription is only $29.95. That works out to about $1.15 a week for the best horoscopes in the business.
Chiron in Pisces Audio for All 12 Signs
We've had an excellent response to the audio reports Eric has recently started offering.
The latest is a 13 part audio product that covers the effects of Chiron in Pisces
for each of the 12 signs. It includes a 20-minute introduction and six to eight minutes of audio for each of the signs.
If you'd like to order any of our other subscriptions or audio products,
simply respond to this email
and I can go over options with you. If you want to subscribe by regular credit card payment,
here are some fun options.
Or Contribute Because You Feel Like It!

If you don't want to order anything right now, but would like to donate a few dollars to keep fuel in our tank as we help you navigate through the world, we have a donation option. Think of this as contributing toward our
daily blog
updated with excellent writing several times a day.
Thanks for supporting our website with your subscriptions and contributions. As you may know, our work is completely funded by you, our loyal readers. We wouldn't be able to provide quality content, beautiful pictures, and a space to share ideas without your help. We're glad to have you with us.
Yours,

Chelsea Bottinelli,
Business Manager,
Planet Waves, Inc.
(206) 567-4455