Dear Friend and Reader:

What a year it's been. I'm sure you could think of a few things that haven't happened, but not many. The past six months have taken us from one full-on burst of astrology to the next.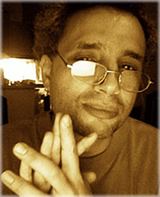 Eric Francis in Brussels.

I can't offer you the three-week vacation you need, but I can offer some astrological insights about what the astrology of this year has really meant, and about what is on the radar.

So far we have experienced a high-intensity clustering that took us through Capricorn, Aquarius and Pisces time; a Venus retrograde from Aries to Pisces; a Saturn-Uranus opposition and the Aquarius conjunction of Jupiter, Chiron and Neptune. I know a lot of you know exactly what I'm talking about, and if you don't I'll break it down in plan language for you.

As for what's coming -- a summer of eclipses, followed by Saturn changing signs shortly after.

This overview will be followed by a 12-sign horoscope available in three packages: Aries trough Virgo, Libra through Pisces and all 12 signs.

Thanks for the chance to do this -- it's great to have some extra time to consider the aspects and what they mean for all of us.

The links in purple above take you to order pages. Paypal is also available. To subscribe by phone, call (877) 453-8265.

I will end by saying this -- we are in a very special time of history. You don't need to look far to see this, but you do need to take in what your eyes and ears are telling you. And this is only the beginning. I have a feeling the most interesting years of begin an astrologer are before me. It's good to be with you.

Yours & truly,



Copyright © 2009 by Planet Waves, Inc. All Rights Reserved.