The Astrology of the Seasons -- and a New Era
Dear Friend of Planet Waves,
The revolution may not be televised or tweeted (to paraphrase Mr. Heron), but this week's issue of Planet Waves by Eric Francis does feature the February monthly horoscopes, which bring the cosmic forces of revolution we see playing out on the global stage into the language of the personal for each sign.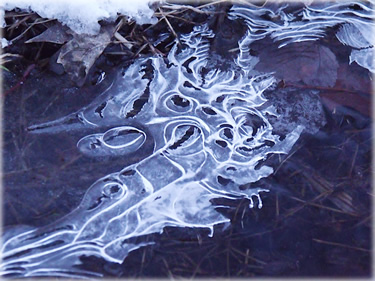 Photo by Amanda Painter.
Elsewhere this week on the
Planet Waves blog
, Eric's excellent
Wednesday podcast
focused on the astrology in vivid detail, namely Jupiter's sign change earlier in the week, the creative energy of revolution carried by the impending Uranus-Pluto square, and the Feb 2. New Moon and biotechnology. Len Wallick traced the connections between the planets' movements and corresponding shifts in our personal relationships in his post
Potential and Possibility
. And Sarah Taylor gave a three-card reading on
endings and new beginnings
over the weekend and opened up discussion on the
role of ritual in tarot
on Wednesday.
These features and many other posts are keeping a spirit of community alive and feeding a positive vision as we each work in our various corners of the world in diverse ways to co-create the next phase on Planet Earth. We're even at a seasonal turning point: Imbolc, the Midwinter holiday of the Pagan/Celtic calendar. As Eric explains in today's issue, the seasons are the key to the whole "your sign is wrong" hoax. And this current seasonal turning point is being reinforced on more than one level, as planets change signs in these weeks on their way to 2012 configuration and the Uranus-Pluto square begins to manifest unadulterated in the form of protests, protests and more protests.
Thank you for joining us on this next leg of the journey. There may be some big bumps in the road, but I'm excited to see how our use of love and creativity may help direct the landing.
Yours & truly,

Amanda Painter