Planet Waves Horoscope for July -- and the Midyear Report
Dear Friend and Reader: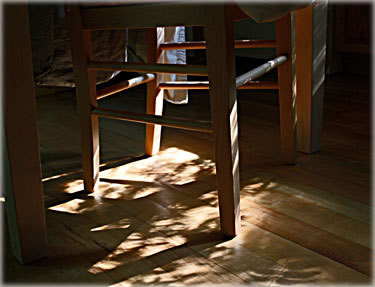 The Hermitage, a residence for visiting faculty at the Omega Institute in Rhinebeck, NY. Photo by Eric Francis.
We are sharing the Planet Waves long monthly horoscope with all of our readers this month. We are just past the midpoint of 2011, so this is a good time to check in with your astrology. This month's horoscope comes with a pitch for the
2011 Midyear Report
, a 12-sign product that describes in detail how the astrology for the second half of the year influences your sign. In these recordings I am speaking directly to you, in language that you don't need to be an astrologer to understand.
The report is organized with each 30-minute (or so) audio segment as a separate file, and a double introduction that describes the general climate in easy to understand terms, then gives an expert reading for the July 1, 2011 partial solar eclipse. You get audio for each of the signs, which you can use for your Sun, Moon or rising sign -- or that of the people close to you.
Astrology is here for you to learn from, grow with and take advantage of. In that spirit I offer you both the
July 2011 horoscope
and the
2011 Midyear Report from Planet Waves
.
Lovingly,