May Monthly Horoscope Available to All Readers
Dear Friend and Reader:
Today, we're offering as a (slightly belated) Taurus New Moon gift the May monthly edition of Planet Waves. This is the longer monthly horoscope, which goes into the most depth on the astrology and psychology of the moment. And we are indeed in a rich moment -- one that is described beautifully by the astrology, and to which the astrology reveals many potentials for adventure, prosperity and healing.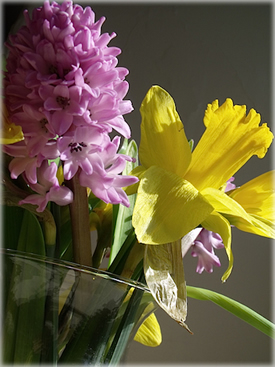 Photo by Amanda Painter.
Normally, all of my horoscopes are part of the Planet Waves subscription service. It's unusual for an astrology website to do this, but I know the value of my work. Or rather, it would be more accurate to say that over time, I've learned about the value of my astrological interpretations, mostly from reading the email I receive from you, my readers. It's no miracle that many, many people agree -- people committed to waking up, to getting involved in the world, and yes, to their own growth and success.
Whether you're familiar with the Planet Waves publishing project or new to it, I'd like to invite you to check out this month's edition.
To receive the May monthly horoscope,
go to this email link
and then send an email to the address indicated (or email may@planewaves.net, with the words "May horoscope" in the subject header). You will receive an immediate auto-reply with a link to all 12 signs and the introduction.
We're curious how you respond to the writing, and what you feel it offers you. If you would, please take a moment to share your thoughts. You can reply to the email you received with the link. We read and evaluate all reader feedback carefully, and (unless you request otherwise) we may post it anonymously. I'm also open to your ideas about things you would like to see covered, so please include those if you have any. Thanks.
Also, here's a reminder that the
Planet Waves FM
Wednesday morning program posted a little while ago. In this edition I cover the Taurus New Moon, Beltane and the recent developments surrounding the assassination of America's supposedly worst enemy over the weekend.
Thanks for tuning in. And once again, here's your
link for the monthly horoscope
.
Lovingly,

PS: If you're considering subscribing, here is some incentive. Recently, we published a book of my best writing since the 1980s covering the theme of 'global change', much of it focused on 2012. It's called
Light Bridge: The 25-Year Span
. If you
subscribe for a year
, you'll receive a copy of that PDF as our gift. This is a limited-time offer -- we'll pull the product code in a day or two.