Kingston, NY, Feb. 26, 2008
We Want You Back!
Dear Friend and Reader:

Planet Waves Astrology News is better than ever. If you're a fan of astrology, a student of life or someone with a hunger for ideas and experience, we've got something for you. If you're curious about how to navigate life in a time of ever-mounting chaos, we have some ideas. If you're trying to talk to your lover about your real needs, we have some concepts. If you're looking for excellent weekly and monthly horoscopes, we have them.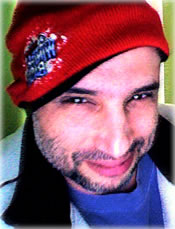 If you're a former subscriber, we want you back. Remember how much you loved those weekly mailings? Well, we still send them out -- Tuesdays and Fridays. We have your monthly horoscopes for you, plus writing twice a week by the magnificent Judith Gayle; the Lunations series by Kirsti Melto, with lots of stuff about minor planets; a monthly birthday letter for the Sun's current sign; and seven horoscopes a month.

A Planet Waves subscription is designed to give you far more than your money's worth. These days, an hour of my consulting time goes for about $375. If you subscribe, you can read a year of my writing for $99. You may think, well there's a big difference. However, the truth is, in both situations, I am the astrologer. I've done personal consultations and astrology writing since the mid-1990s, and I know how to give you the relevant information you need -- to make decisions, to sort out your changes and most of all, to have fun with astrology. I have the information you need when you need it.

For the past two years, I've worked very nearly around the clock with my creative team to make Planet Waves Astrology News better than ever. If you were a subscriber a couple of years ago, you won't believe the changes. Though we've added many new products and services to the Planet Waves ensemble, Astrology News continues to be a solid, adventurous and one of a kind source of astrology, news, ideas, fresh perspectives and beautiful artwork.

There is nothing like it on the Internet. Nothing even comes close -- despite literally millions of astrology websites, blogs and lists. What is so different? Well, we have not lost a shred of our idealism. Time has marched on, the world has gone a bit madder, people try with all their might to convert themselves into digital components -- and we relate to you at your most human.

In a world obsessed with cynicism, trivia and diversions, we are committed to being real -- a commitment I know that you share with us.

Living life consciously takes work, it takes strong support, and it takes having someone who believes in you. I am here to sign up for that particular job.

But you have to take the first step. You can join for three months, six months, or a full year. If you would like the 12-month option, please call in your order at (877) 453-8365. We'll answer -- or get right back to you.

Thanks for coming back. We love you -- and we're here for you.

Very truly yours,